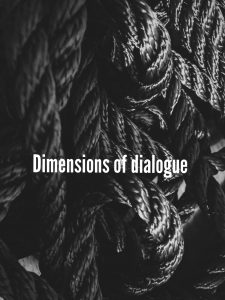 Performance and photography exhibition
Opening performance with Marlon Red & Cristiana Cott Negoescu on February 16th, 18:30.
Exhibition opening hours February 17th and 18th from 12:00 to 18:00.
Dimensions of Dialogue focuses on a dialogue between object and subject, time and personal identification. The exhibition is dedicated to photography, video, and performance, the challenge of interpersonal communication, turning photography into a resonator and speaker.
For more, please see the Facebook event.
Photography, Performance
16-02-2018 to 18-02-2018
Photoweekend, Gallery Franzmann
Düsseldorf, German