All that we perceive –
A collage of refracted memories and merged feelings towards a feminine and introverted point of view. Of how there is no interior like an exterior and no exterior like the interior. Yet one depends on the other like the child depends on the mother before the moment of birth.
Of when the child is forcefully pulled out, or forcefully pushed in, without any consent or predicament of a precaution.
This movies questions the moments when something is taken out. Even better, when do we want to drag something in the outside?
It develops also, a constant dialogue in between the inside and the outside. What seems to be a painful struggle may be just a moment of consciousness.
Collage of layer abundance. Of our memories and how they work (or not) with us.
Of how we are, of all that we could see or sense.
Gather and watch crazy people
Witness them.
Witness anything,
Witness this rain.
Enjoy the absurdness
And familiarity.
The people.
All the people.
All the flowers in the hand of the bleeding Virgin Mary.
Spoil the glass.
Watch the grass.
Witness,
Sleep covered in bed crumbs.
To see the video, click on the photo.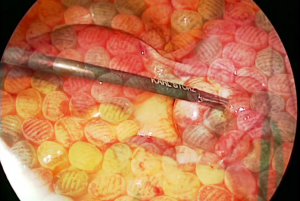 Composed folly
There is a time, when you cannot understand your own behaviour anymore.
A feminist man who is not a feminist.
A lady in a wheelchair, walking with ice-cream in her hand every day.
The lips that are not lips.
That moment when you finally want to swallow, or are ready to, and you face the fourth wall.
The teeth grinding, smashing against each other into little strings.
A moment when you realise that this is yet again, another composed folly.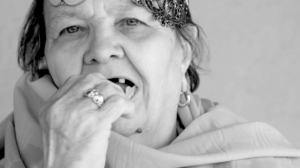 Overlapping memories