195 cubic centimetres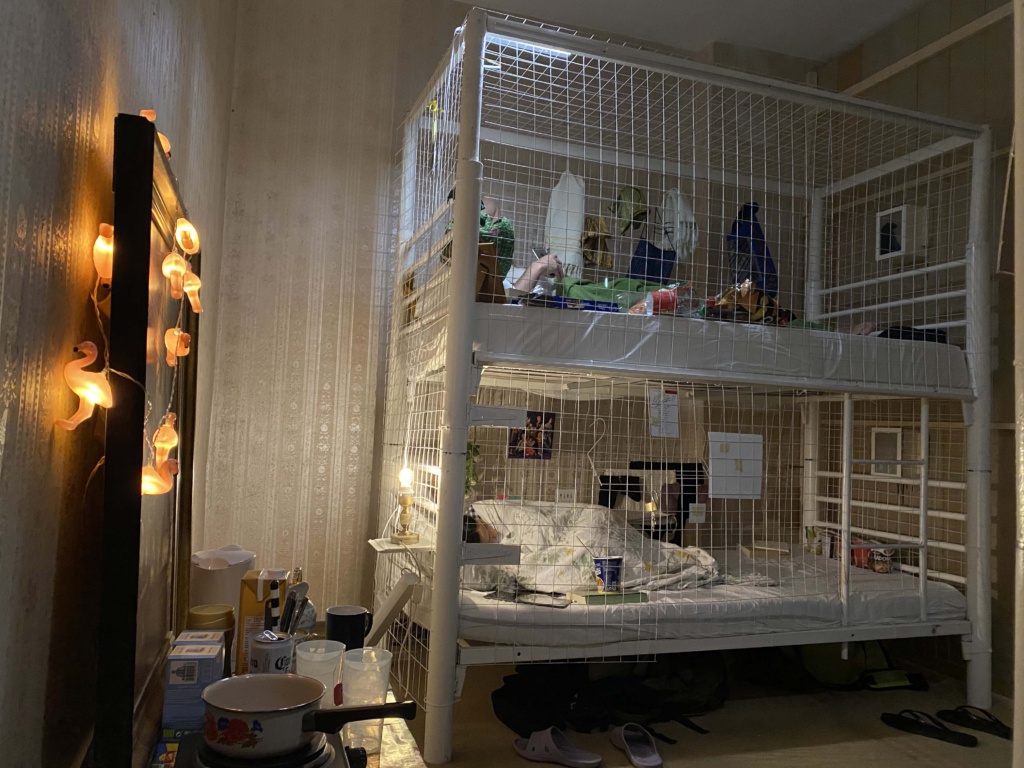 Performative Installation
01, 04, & 08-11-2020
empty-spaces.de &
St.Göres Str.40 Düsseldorf-Kaiserswerth, Germany
Sammle all Deine Sachen zusammen, die für dich bedeutend
sind – Nein, die nützlichen, die sind die wichtigsten. Nimm diese.
Jetzt stell dir vor niemand sieht dich mehr – wenn sie dich sehen, werden sie wohlmeinend versuchen dich unter den Teppich zu kehren.
Performer: Salmo Albatal, Isabelle Finou, Eunbi Oh
Hintergrund:
Durch die Anschauung unzulänglicher Lebensbedingungen inspiriert, macht diese Performative Installation aufmerksam wie verschieden Wohnen sein kann. Einige Menschen werden gezwungen in sehr kleinen Räumen zu leben, sie müssen zu hohen Kosten in käfigartigen Behausungen leben.
Cristiana Cott Negoescu stellt die Frage wieviel Raum braucht ein Mensch, um zu leben und wann wird der Raum zu klein, so dass er die Bewohner entmenschlicht. An welcher Schwelle hören Privatsphäre und persönliche Unversehrtheit auf zu existieren?
30 cubic centimetres
Fotografie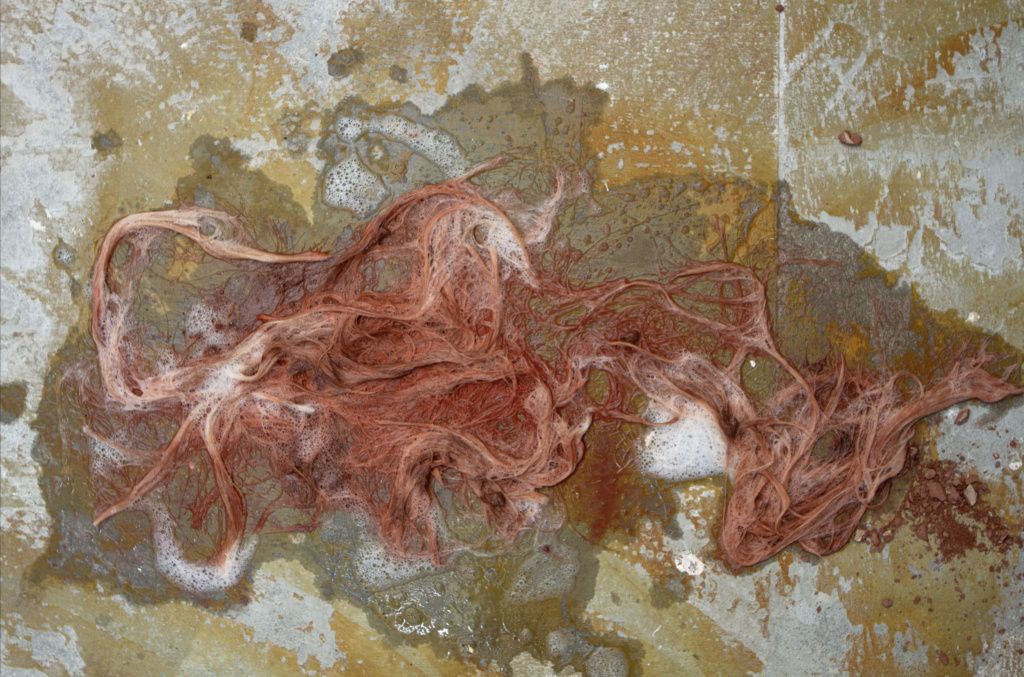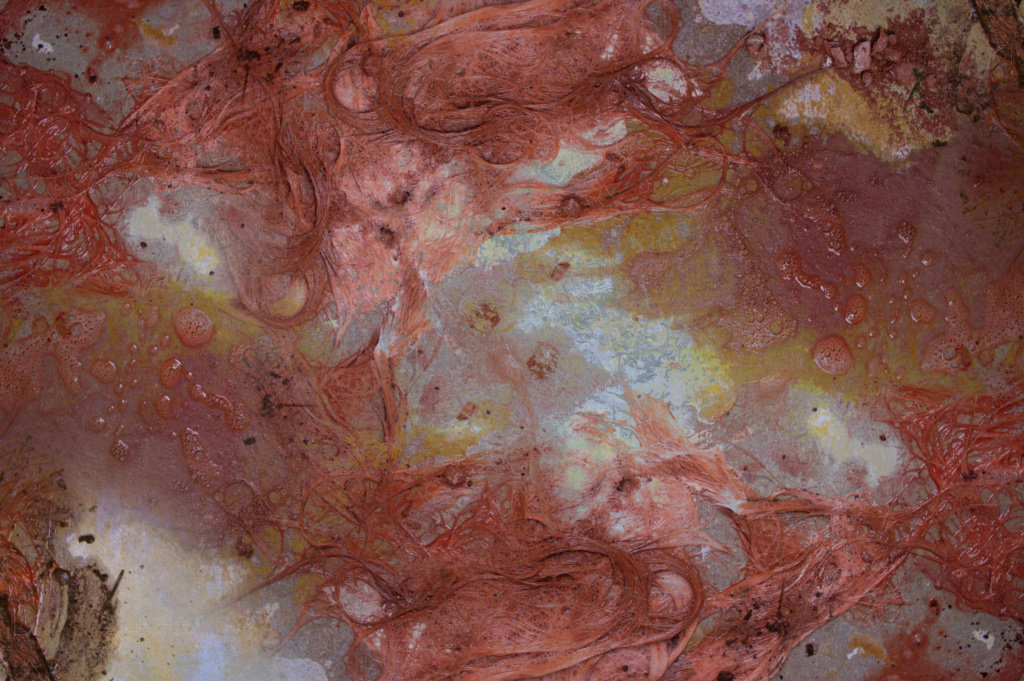 Was bleibt nach einem Zyklus.
Rückstände, die einen anderen Kosmos bilden, wenn sie nicht mehr Teil des Ganzen sind.
Cristiana Cott Negoescu schuf im Haus zwei Photographien indem sie organische Materialien wie Haar mit Make-Up kombinierte, bis diese sich in abstrakte Reflektionen von dem verwandelten, was bleibt wenn wir nicht mehr hier sind.
Gezeigt als Teil des Empty Spaces Projekts.
Ausstellung: 05.02.2020 – 09.02.2020, St.Göres Str.40, Düsseldorf-Kaiserswerth.
English translation:
Gather all your things, the ones that you care about – No, the ones that are useful, are the most important ones. Take them.
Now imagine that nobody will see you anymore – if they see you, they will try with the best intention to shove you under the carpet.
Inspired by substandard living conditions, this performative installation raises awareness about how different housing can be. Some people are forced into living in very small spaces, they have to live in cage-like homes at a very high cost.
Cristiana Cott Negoescu puts forward the question of how much space does a person need for living and when the space
becomes so small that it shifts into being dehumanizing.
Where is the threshold point when privacy and even safety do not
exist anymore?
Performers: Salmo Albatal, Isabelle Finou, Eunbi Oh
30 cubic centimetres
Photography
What remains after a cycle
Aftermath traces that form a different cosmos when they are not attached.
Cristiana Cott Negoescu made two photography
instances in the house by combining organic materials like hair with make-up and letting them transform into
abstract reflections of what remains when we are not here anymore.
Exhibition: 05.02.2020 – 09.02.2020, St.Göres Str.40, Düsseldorf-Kaiserswerth, Germany, as part of the empty spaces project.