Home-Made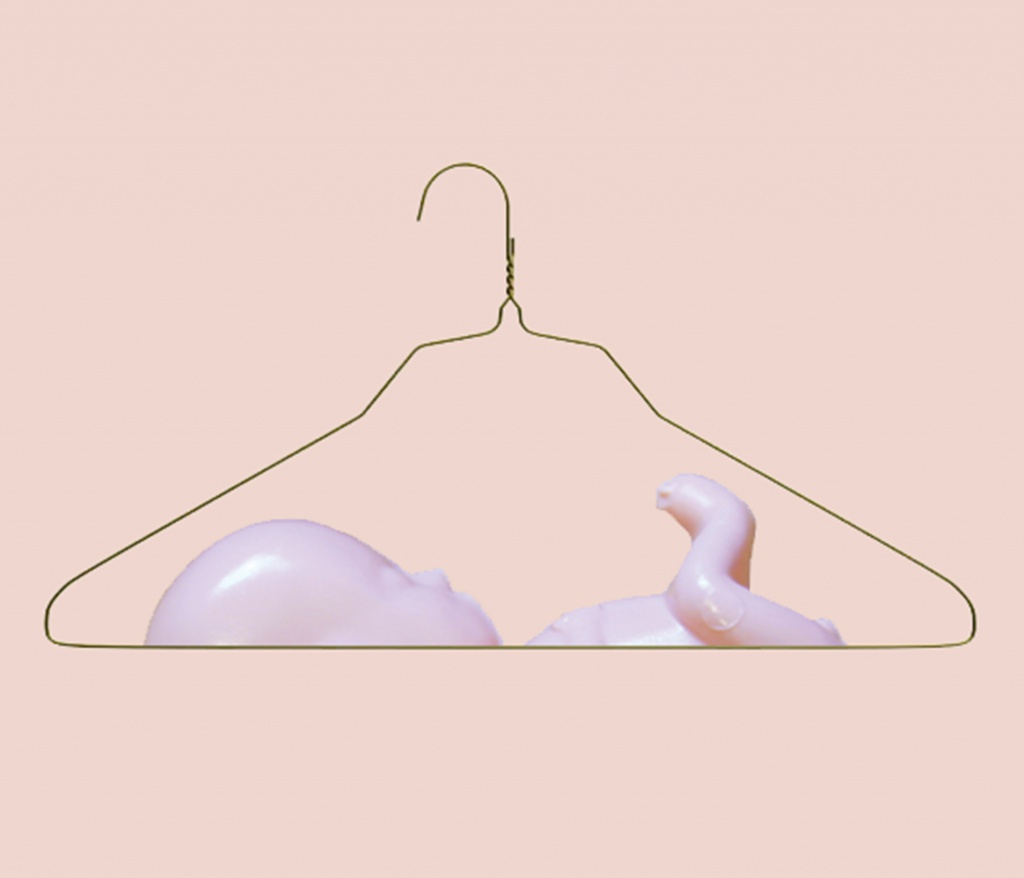 Performative Installation
1 hour
11-10-2019 & 12-10-2019
GOLD + BETON
Cologne, Germany
GOLD+BETON, Ebertplatzpassage, Köln
Vernissage: 11.10.1019, 19:00
Performance: 11.10.2019 & 12.10.2019, 18-19:00
Exhibition: 12.10.2019 – 03.11.2019, 15-20:00
Synopsis:
The performance and exhibition Home-made reflect on what women have to suffer when state supervision curtails a woman's right of self-determination. Inspired by the communist regime in Romania which made abortion illegal, Cristiana Negoescu asks why a society is willing to subject women to hostilities and stigmatization when limiting her choices to deal with unwanted pregnancies. By doing this, women are often pushed to opt for unsafe means of provoking miscarriages.
Making abortion illegal impacts the human right to dignity and autonomy in decision-making. Social norms and climates that restrict a woman's access to essential health services create an environment in that women's lives may be harmed. In this way this work is not looking back into the past of a foreign country, it supports strengthening today's women's rights and helps us to stay alert in a social and political climate that challenges feminist achievements increasingly.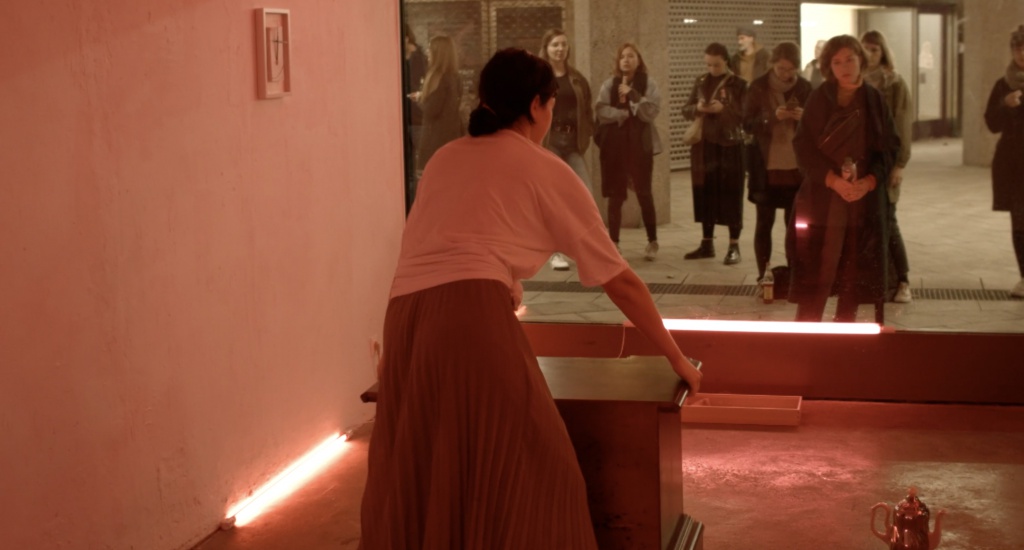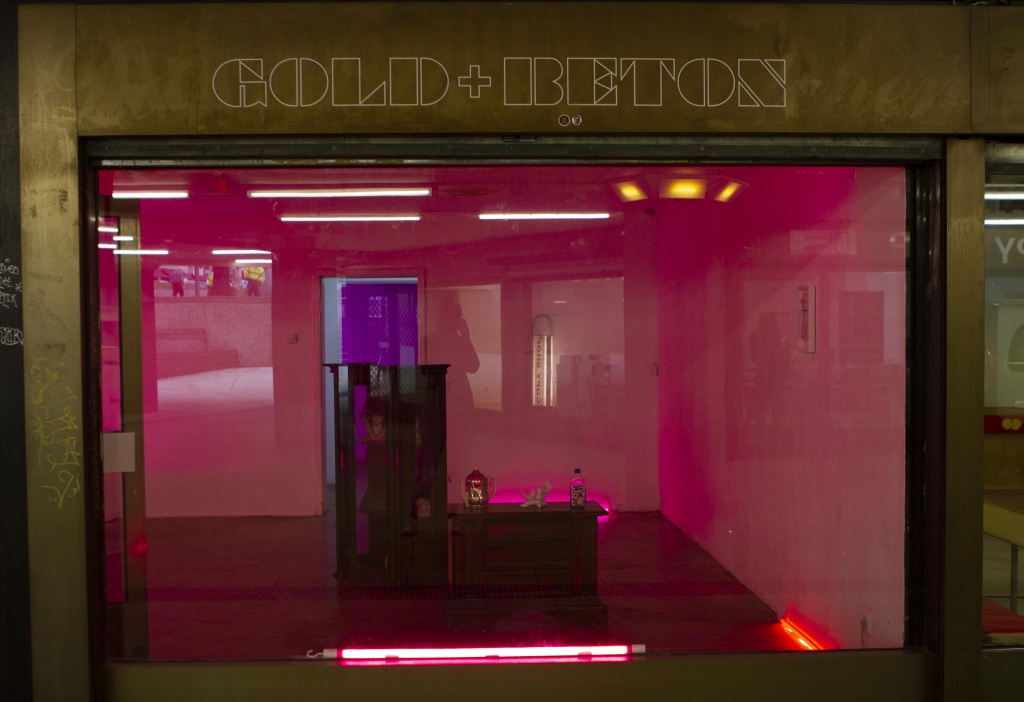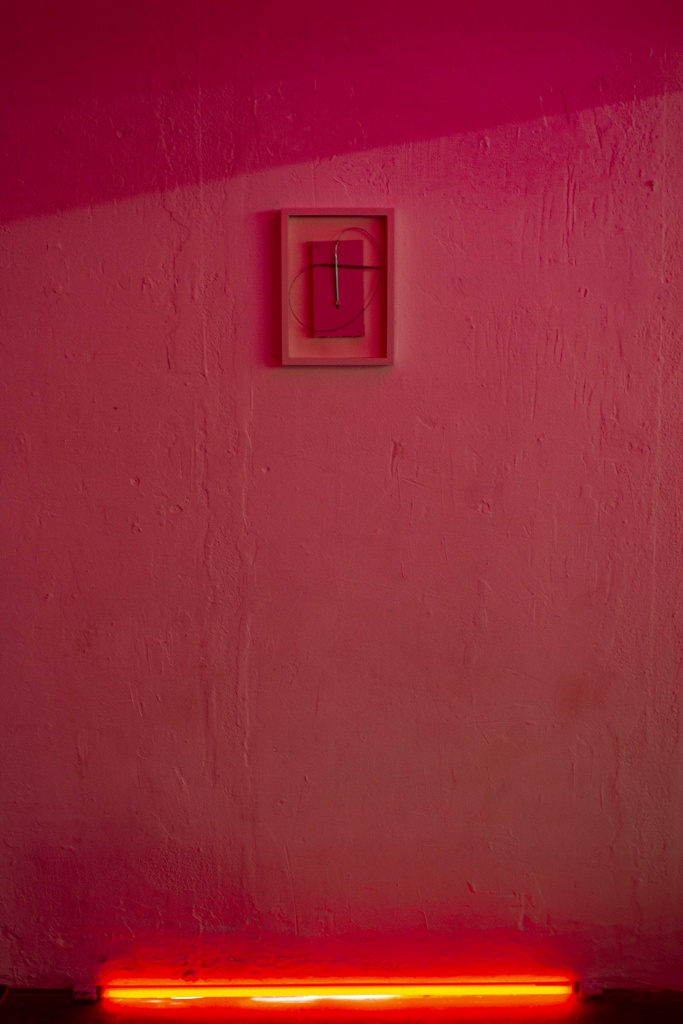 Video documentation of the performance: https://vimeo.com/367622698
German translation:
Die Performance und Ausstellung Home-made reflektieren das Leid der Frauen denen staatliche Eingriffe das Recht auf Selbstbestimmung beschneiden. Von den Zuständen im kommunistischen Rumänien inspiriert fragt Cristiana Negoescu warum Gesellschaften als Resultat der Begrenzung ihrer Entscheidungsmöglichkeiten in Bezug auf ungewollte Schwangerschaften dazu bereit sind, Frauen Gewalt und Stigmatisierung auszusetzen. In diesen Fällen werden Frauen vielfach dazu gedrängt mit Hilfe von gesundheitsgefährdenden Methoden eine Fehlgeburt zu provozieren.
Das Verbot von Schwangerschaftsabbrüchen betrifft das Menschenrecht menschenwürdige und autonome Entscheidungen zu treffen zu dürfen. Soziale Normen und ein Klima, das den freien Zugang zu grundlegenden Gesundheitsdiensten verhindern schaffen ein Umfeld in dem das Leben einer Frau in Gefahr gerät. So gesehen ist diese künstlerische Arbeit nicht rückwärtsgerichtet auf die vergangenen Verhältnisse in einen fremden Land schauend, sondern sie hilft die Rechte der Frauen von heute zu stärken und wachsam zu bleiben in einem sozialen und politischen Klima, welches mehr und mehr die Errungenschaften der Frauenrechtsbewegung angreift.
Links: